Tradart Big Show 2023
Santa Barbara County Education Office's upper Auditorium
4400 Cathedral Oaks Road, Santa Barbara, 93110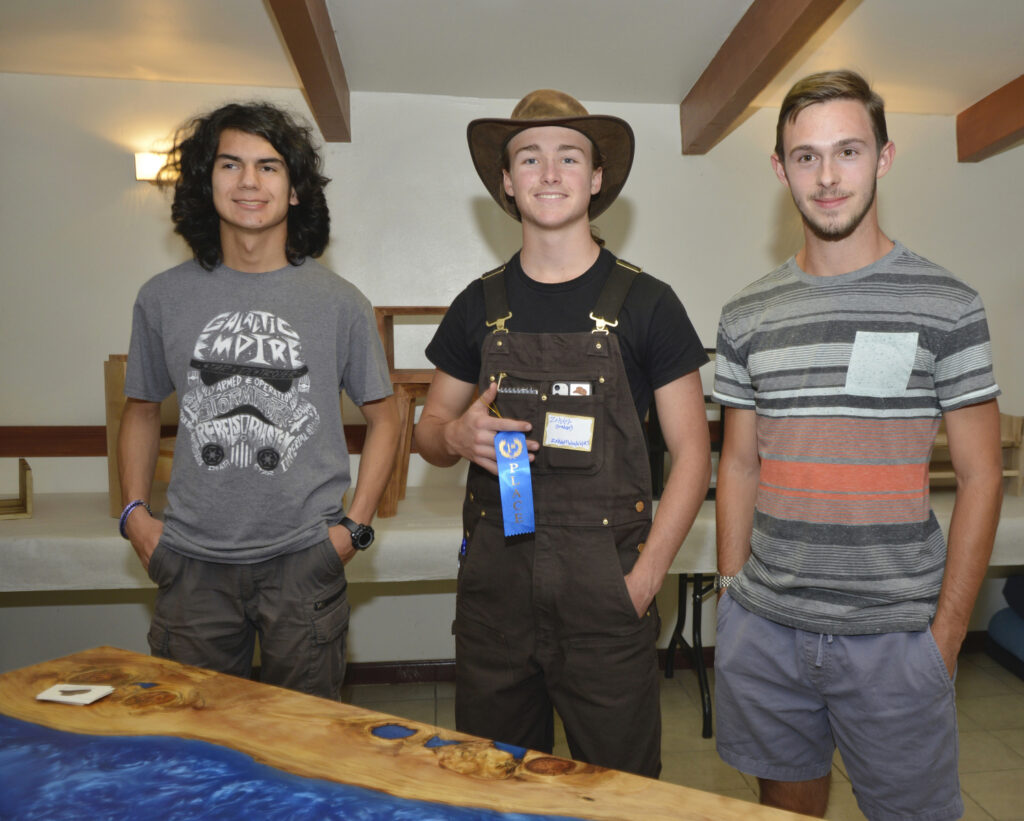 Free Event
All Public Welcome
Thursday, May 11, 2023 from 5:30 PM to 7:00 PM
Awards announced at 6:30 PM
Cash Prizes for 1st, 2nd, 3rd place
Awards Will Be Announced In The Following Categories:
Open
Boxes
Small Turnings
Large Turning
Project Innovation
Furniture and Seating
Cutting Boards
Toys and Crafts
Best in Show
Rookie of the Year
Visitor's Choice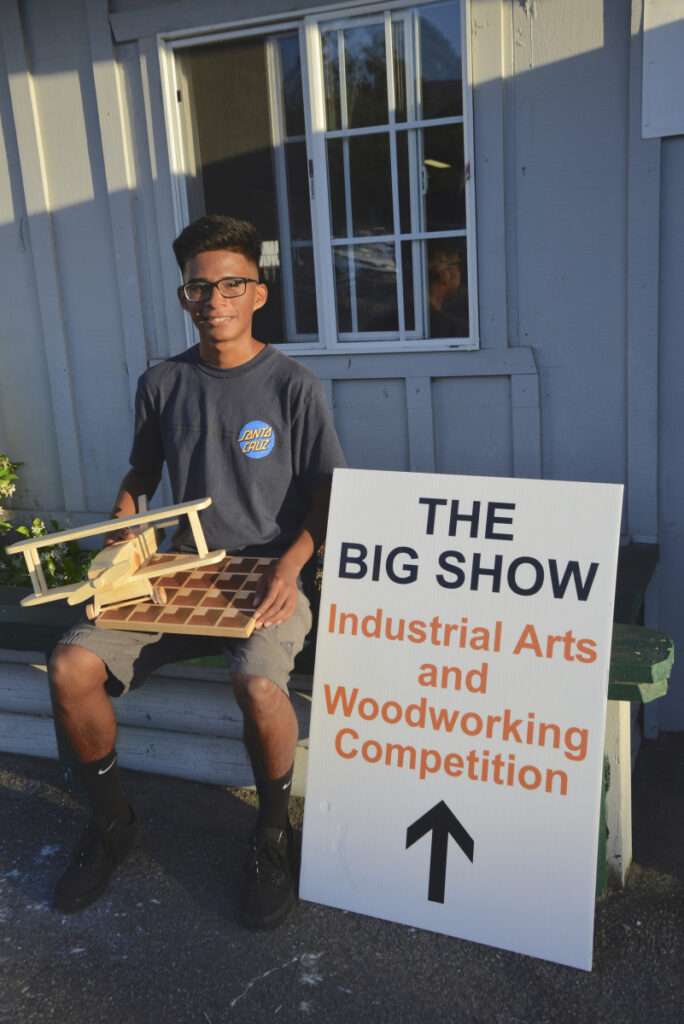 What To Expect
The Santa Barbara Unified School District's Annual All District
Industrial Arts Competition and "Big Show" as it is called for short
had over 100 projects submitted to the competition last year. A
combined total of over 100 junior and senior high students from
the Santa Barbara Unified School District Woodshop Classes
participated and 80 parents and professionals attended the awards
ceremony!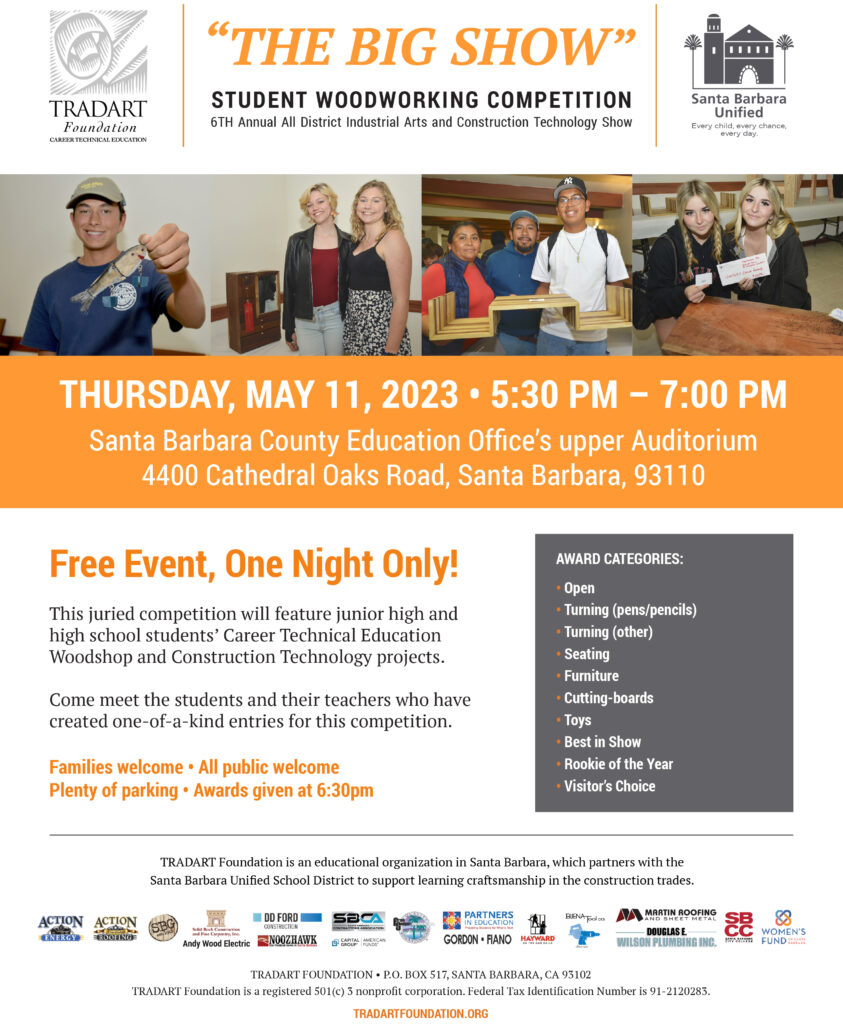 All Public and Parents Welcome.
There Is No FEE For Entrance.