Tomorrow's Leaders In The Woodshop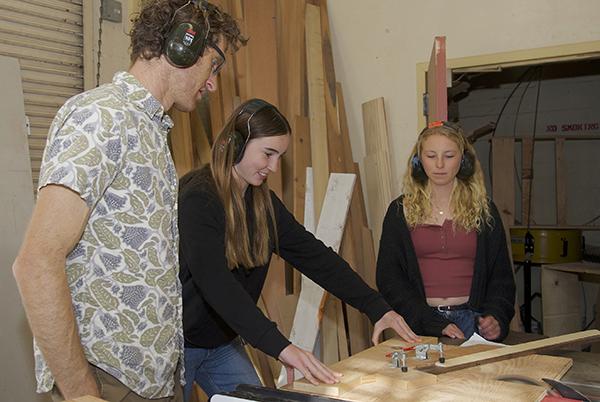 Find your next superstar apprentice at the local high school woodshop!
Entering its third year in the Santa Barbara Unified School District (SBUSD), Career Technical Education (CTE) fuses rigorous academic education with specific career skills for high schoolers. For the SBUSD's Building and Construction pathway, TRADART Foundation is the district's industry oversight partner.
From Government to Hospitality to Finance, students can choose the career that calls them. Through gaining the necessary credentials over their high school career, many have the skills necessary to work in professional shops by graduation.
You can read more about the CTE criteria and values here.
The talent and passion developed throughout the program are easily seen in the projects produced. Students build furniture, surfboards, cabinetry, games, toys, musical instruments, artwork, and even tiny houses.
Support exceptional young minds by visiting our shops, assessing the works, and recruiting for your team.
Contact TRADART to set up an appointment and discuss internship involvement.
---
Highlights: The Big Show 2019!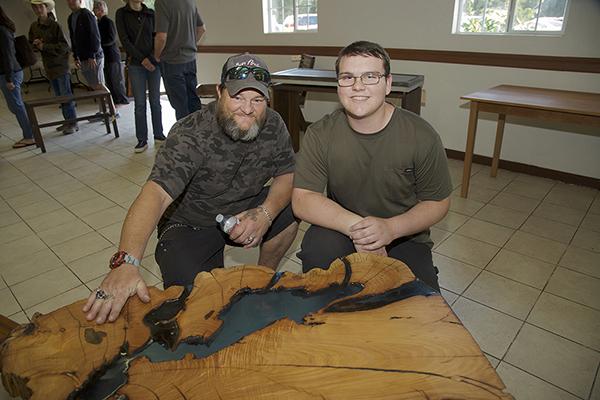 The 2019 Big Show was an outstanding success. The students provided projects that caught the judges off-guard with their innovation, ingenuity, critical thinking, and exploration.
We were not prepared for the caliber of these offerings.
One student project defied classification, incorporating dual skills sets: welding and woodworking. And the beauty, functionality, and execution of the piece were all stunning.
Teachable moments never stop, even for judges. The kids forced us to step our game up. And so, this coming year, we will add a new category to our rubric.
We are astounded to see that type of energy, creativity, and knowhow. And this show is just the tip of the iceberg. The building and construction industry is a vast platform for putting skill and creativity to use.
Special thanks to Architectural Millworks, Keefrider Custom Furniture, Santa Barbara City College, Procore Technologies, DD Ford, Buena Tool, and the Santa Barbara Contractors Association.
---
Save The Date: The Big Show 2020
The Santa Barbara Unified School District's next Big Show & Competition will be held Tuesday, May 12, 2020.
---
Career Day: Tradesmen Ask, "Are You Ready?"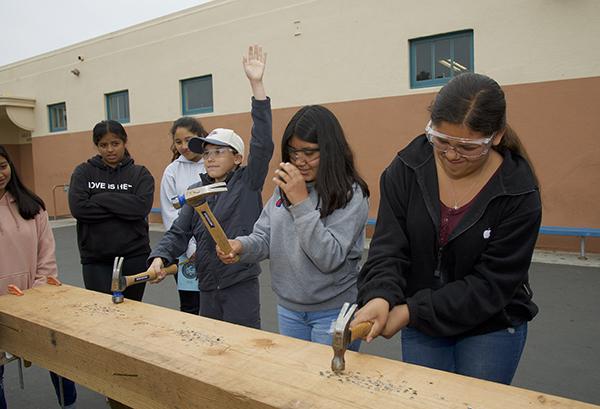 Each year the Career Day Expo visits local junior high school campuses to share valuable insights and hands-on trade experience with students. Doug Ford and Jon Downing from DD Ford Construction, alongside TRADART, run the interactive stations where students participate in demos including a nail-hammering competition, glass cutting, slopping dry wall material and wiring an electrical box to turn on a light bulb.
It's a fun community-building day plus a real professional opportunity for students. This year's Expo included representatives from A Wood Electric, AllPhase Plumbing, JNL Glass, Santa Barbara Glass, and Deco Drywall & Plaster. An enthusiastic student could be working at one of these local businesses in just a few years.
How about you? Ready to get involved? Become a part of a pivotal moment with us. Share stories with these kids about your best day at work or your worst day at work. Share exactly what makes this job the best job in the world.
You can sign up with The Santa Barbara County Education Office, Partners In Education Career Day.
A schedule of upcoming Career Days can be found on the Partners in Education website.
---
Golf Tournament Raises Funds for TRADART's Tools For Schools Program

Thank you to the Santa Barbara Contractors Association for raising funds for TRADART at their annual golf tournament!
With your continued support, we are able to provide local students with opportunities, guidance, and gear.
Continued Reading: Career and Technical Education (CTE) Improves Student Performance and Lives
An education in the building and construction trades is one branch of a Career and Technical Education (CTE) curriculum that is flourishing nationwide.
CTE is centered around practical work skills, but the positive effects extend far beyond the shop: better college prep score performance, higher graduation rates, and higher earnings after graduation are just a few of the documented benefits.
Read more about the research on CTE's results here.
---
More Reading Resources: Students Build Tiny Houses to Bring Geometry Lessons to Life
A tip of the hat to the teachers who are teaching geometry for the real world.
High school students in Missouri are learning important math skills through the construction of tiny houses for local families.
When kids discover how geometry applies to their own lives, the classroom can become their launch pad.
The Geometry in Construction curriculum combines not only math and trade skills, but economics and problem-solving as well.
Read more in this Education Week article.
---
A Golden Anniversary For 'Arch Mill'

Architectural Millwork of Santa Barbara is a local titan of a cabinetry, millwork and design.
Over the past 50 years, Arch Mill has focused their business on our community. They employ local residents, support local businesses, and donate to nonprofit organizations.
The Santa Barbara school district will always remember the support Arch Mill provides to our woodshop programs. TRADART thanks you for your service to the community. Here's to your golden anniversary!
---
Special Thanks
Thanks to photographer Nell Campbell for documenting so vividly our community and events. All of the gorgeous photos in this newsletter are courtesy of Nell.
Nell's photographs have been exhibited in museums and galleries throughout California and her native Louisiana. She has taught photography to high school students in the Arts Fund mentor program. For many years she was a photo editor and writer for Photographer's Forum magazine.
And thanks as always to our TRADART Board of Directors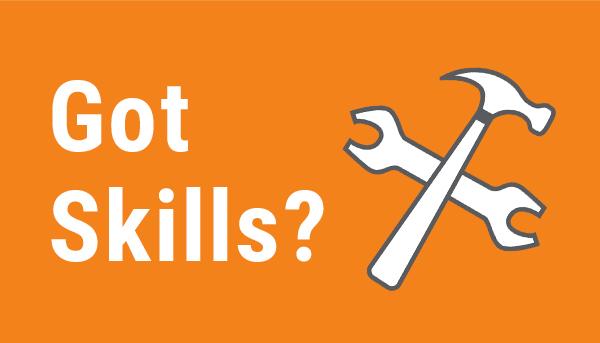 We're continually recruiting painters, electricians, roofers, framers, dry wallers, et cetera! Get in touch today.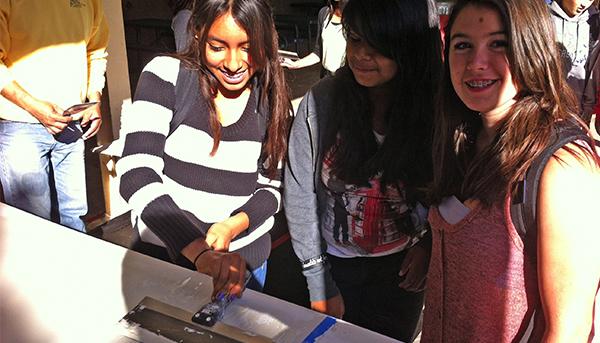 If you're interested in volunteering at Career Day, we'd love to have you. Partners in Education has more information: