A Message on COVID-19 + The Big Show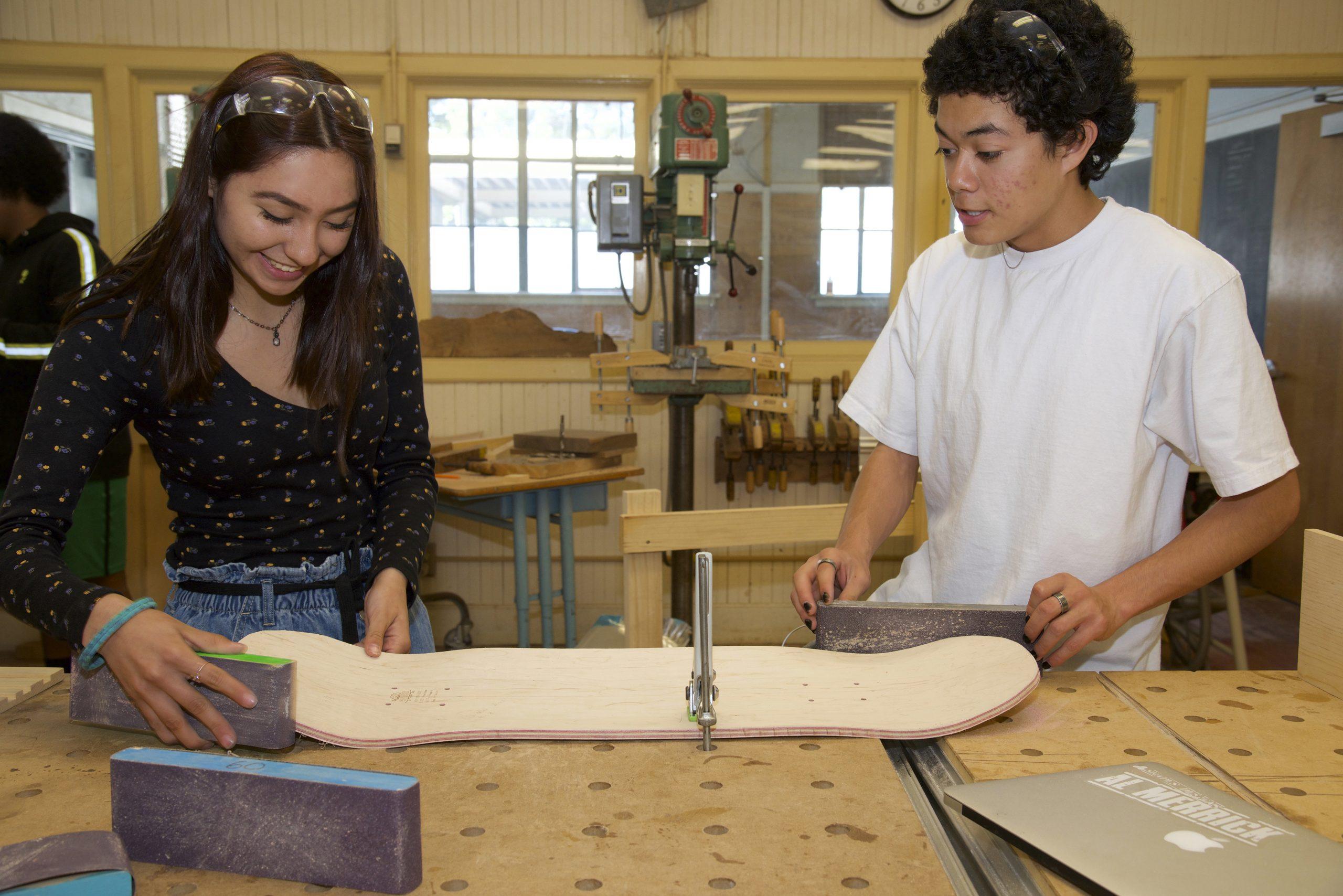 Students look to the annual juried Big Show competition as a chance to challenge themselves and showcase their accomplishments. On March 4, 2020, California's Governor declared a state of emergency due to the spread of the COVID-19 pandemic. On March 13, he ordered that all schools be provided with funding to continue to operate and deliver high-quality distance learning opportunities.
As we put the health of our community before all, our plans for the Annual All-District Big Show and Competition have been canceled. For the Woodshop classes, this was devastating news. The closure of the shops instantly disbanded a tight community of intern-ready craftsmen and craftswomen.
Student projects are often a bonding experience with other classmates. Students tackle projects beyond their comfort zones because they have the challenge of the Big Show in mind. As a result, shops hum along with vital creativity and productivity using state-of-the-art tools and machinery. Each year students raise the bar and produce outclassed projects that stump the judges.
This year's Big Show sponsor, 
Architectural Millwork,
 has supported 
TRADART
 with supplies and lumber for our programs for the last 15 years. Architectural Millwork has garnered the respect and reputation on the South Coast for being the community's master craftsman in fine millwork and cabinetry work in Santa Barbara. Their ongoing message to students and teachers is to master the task at hand, support the community by staying healthy, stay curious, stay job-ready, and give back where it is safe.
We are able to share some outstanding moments of students at work preparing for the Big Show 2020.
---
TOOLS FOR SCHOOLS and Essential Businesses During COVID-19 Era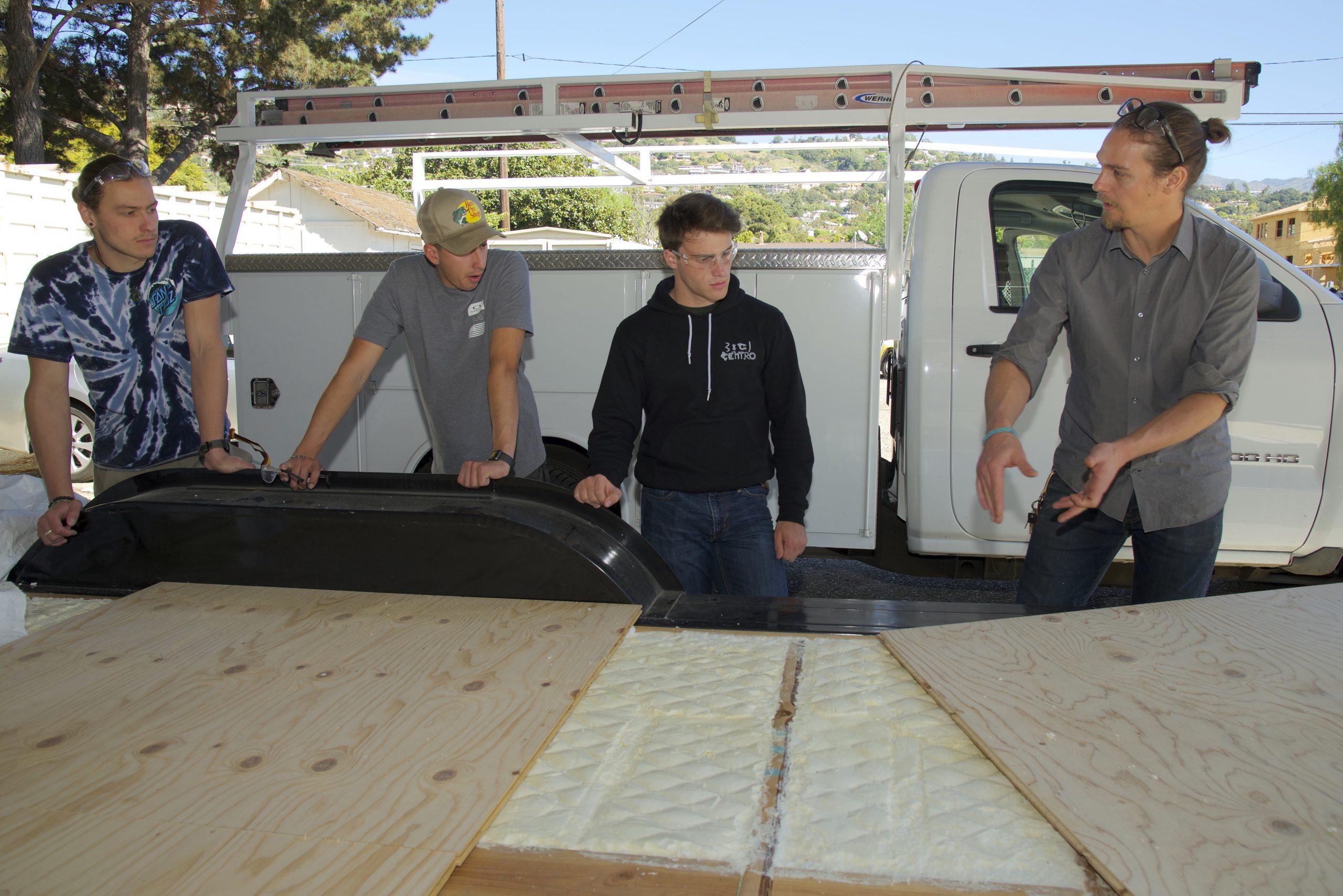 Before COVID-19 restrictions closed the shops down, learning trades firsthand from members of the industry was in full force.
Don Gordon was planning the flooring schedule with Caleb Chadwick at his Woodshop at Santa Barbara High School, and we received an in-kind donation of insulation from Insulate Santa Barbara. What a gift for the students to see the industry come in and get involved with their enormous real-world project.
Don Gordon also took the time to show students how to hold a hammer and angle a nail for the first strike in the rafter beam. All skills are necessary for building a house. Lots of fun can be had with a low-tech hammer and nails!
For the last 15 years Hayward Lumber, Buena Tool, Architectural Millwork, and many local businesses have been partners with the Tools for Schools program by providing industry-standard supplies, tools, professional oversight, and guidance to the instructors and their students.
---
Thank You to Our CAREER DAY Presenters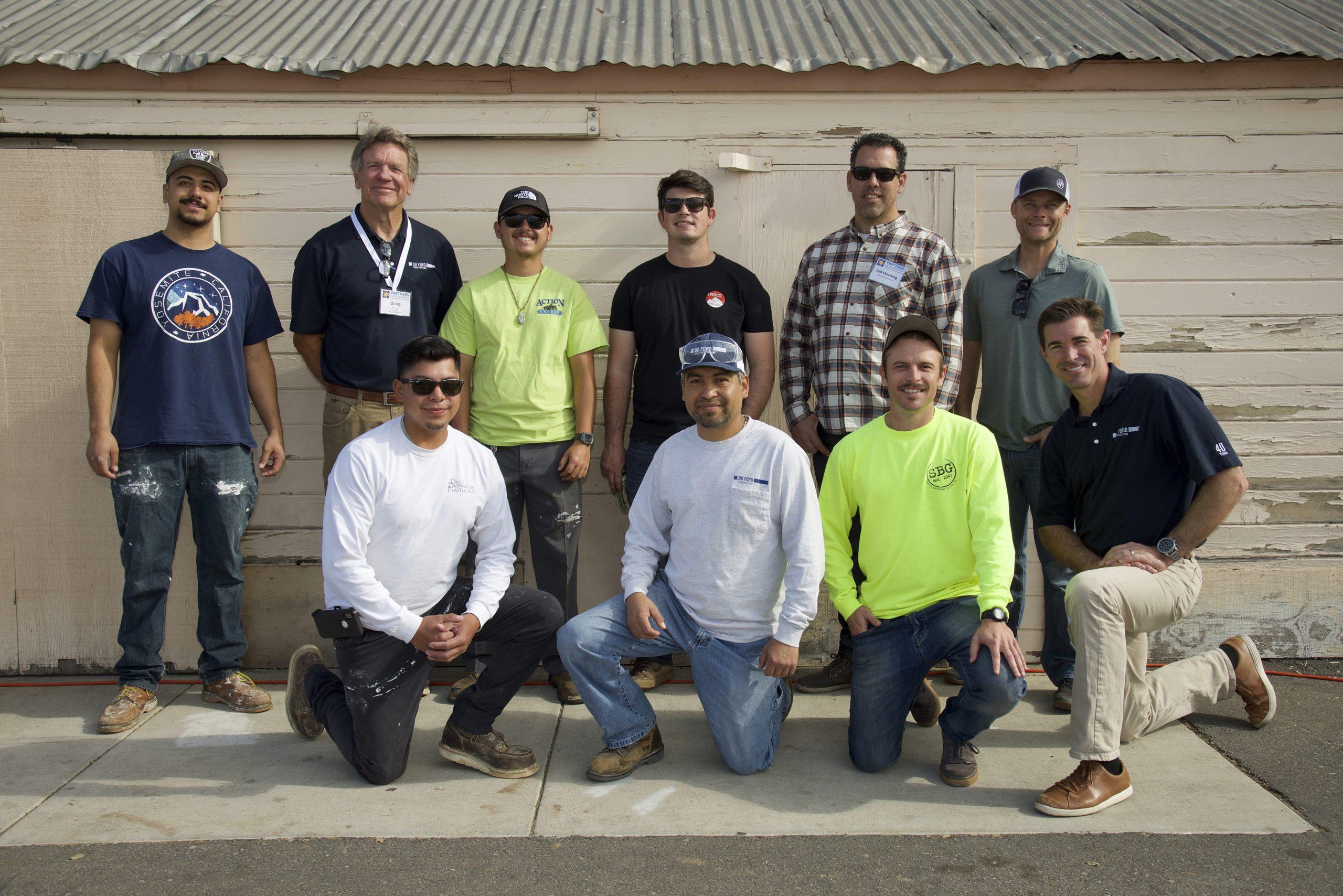 You are the ones who are leveraging your expertise, resources, and influence to inspire students to obtain postsecondary credentials and pursue careers in high-demand industries and occupations.
Through the Santa Barbara County Education Office, Partners in Education operates Career Day with TRADART Foundation. For our students, expert industry tips and hands-on guidance can spark an important interest in construction technology. Thanks to your involvement in Career Days, our instructors can add real-life context to their lesson plans and show students how they can leverage skills learned in CTE to build a thriving career.
We thank you, Professional Tradesmen, for volunteering and taking the time off of work to present your profession.
We are proud that that Doug, President of DD Ford Construction, is Vice President of TRADART Foundation and President at Partners in Education. Thank you for the range of your involvement to make 805 a strong vibrant community.
___________________________________
How about you? Ready to get involved? Become a part of a pivotal moment with us. Share stories about your best or worst day at work. Share what makes your job the best job in the world.
You can sign up with the Santa Barbara County Education Office, Partners In Education and view a schedule of upcoming Career Days on the 
Partners in Education website.
---
Voices from Essential Local Businesses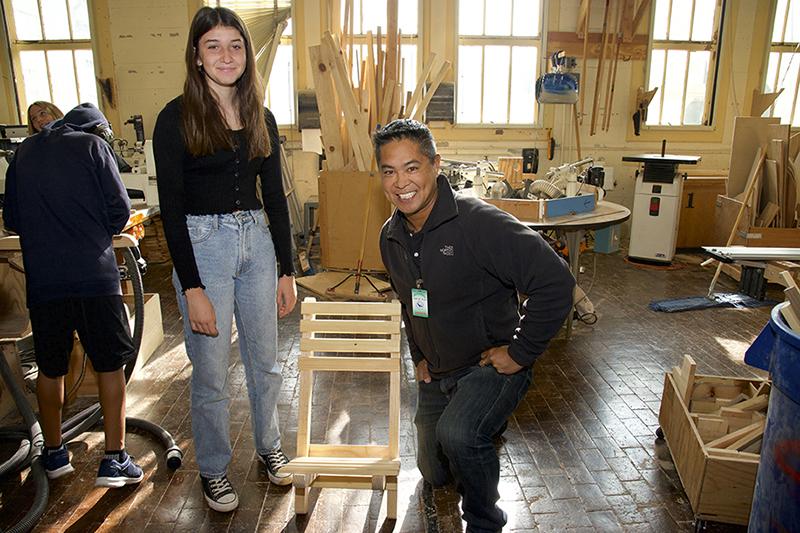 Now that the COVID-19 pandemic has also hit the Building and Construction Industry like a wrecking ball, we would like to share two perspectives from local businesses to learn how an essential business has adapted to the new protocols to preserve safety to all during this calamity.
Read Voices from Local Essential Businesses on COVID-19
---
Teachers' Ingenuity and COVID-19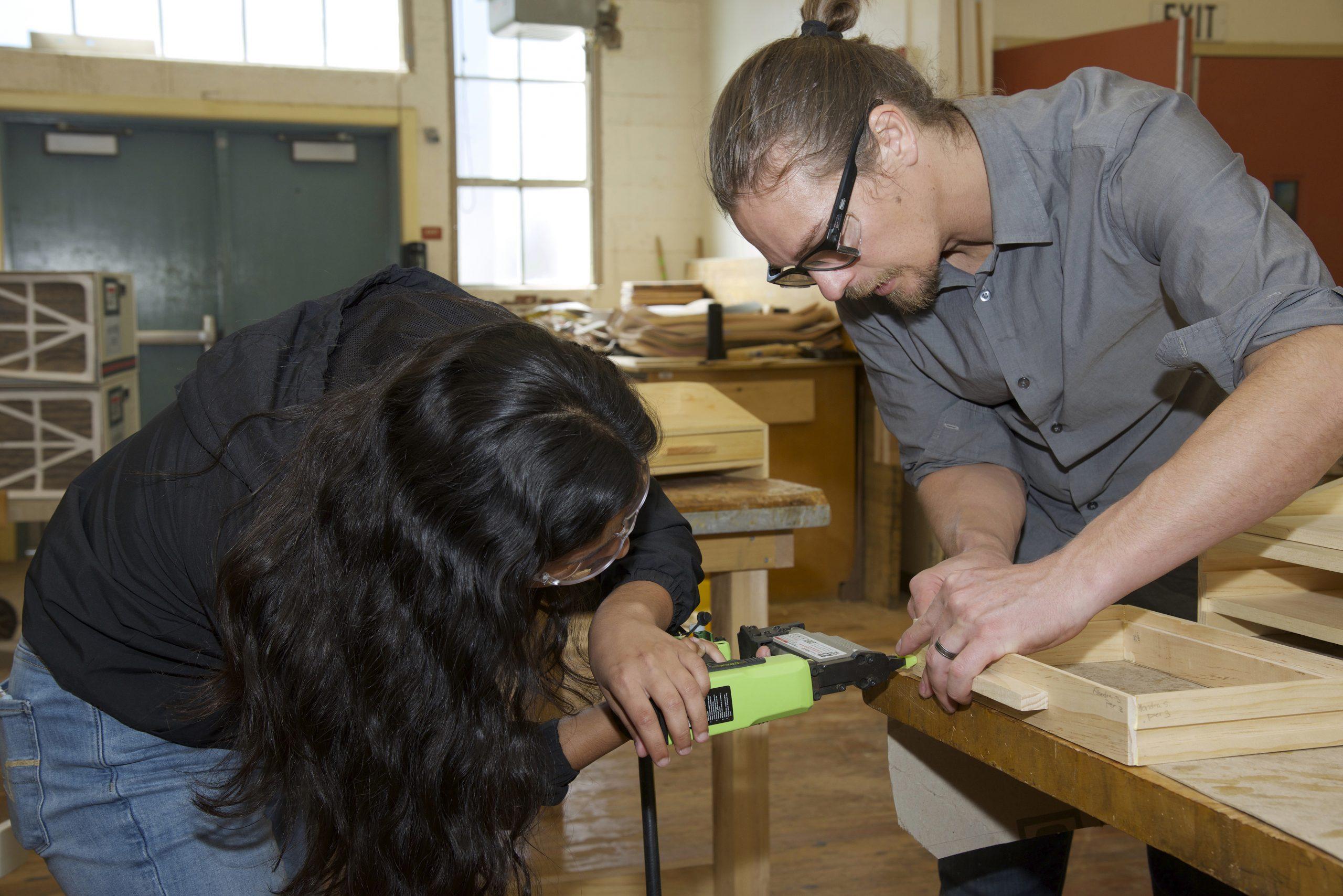 In this academic year, all six shop classes were happily running at capacity. Suddenly in March, our amazing instructors had to construct a quick "Plan B" so they could continue teaching their students off-site. TRADART salutes the six instructors who ran the Construction Technology programs. These instructors rapidly provided learning solutions to over 300 students in the Career Technical Education Building and Construction Pathway programs, raising the bar for everyone.
In three weeks, our instructors mapped out their new strategies that addressed 21st-century hardware, software, and bandwidth restrictions. Like craftspeople sizing up the necessary competencies and materials required to complete a challenging project, our instructors had to think quickly about the guidelines and curriculum for the remote learning schedule during this COVID-19 era.
The high school shop teachers provided curriculum for fine cabinetry skills, introduction to Construction classes, a mix of advanced Woodworking, and a senior capstone career class. Junior High School teachers provided learning opportunities for age-appropriate technical literacy.
TRADART
thanks the Woodshop instructors for their resiliency as they finish this school year providing unprecedented excellence in instruction and education to meet the high-quality distance learning standards, with singularity, innovation, and ingenuity.
---
Announcing the 2020 Marvin Melvin Awards
Marvin Melvin was an industrial arts teacher who taught metal shop at Santa Barbara High School in the 1950s. Frank Schipper, retired from Frank Schipper Construction Co., was one of Melvin's students as a Don. This award is a tribute to Melvin and his dedication to building self-esteem and self-confidence in all students through engaging metal shop competitions and projects. The awards this year go to very deserving instructors whose principals have chosen them for their sensitivity to engaging students toward being career and college ready.
The 2020 Marvin Melvin Career Technical Educator Awards go to Daniel Barnett, a Visual Arts Teacher from Santa Barbara High School, and Rebecca Ingrahm, a CTE Business, Business Communications, and Business Technology Teacher from Maple High School.
Congratulations to Daniel and Rebecca!
---
Catch 
TRADART

 Team Members on Disney!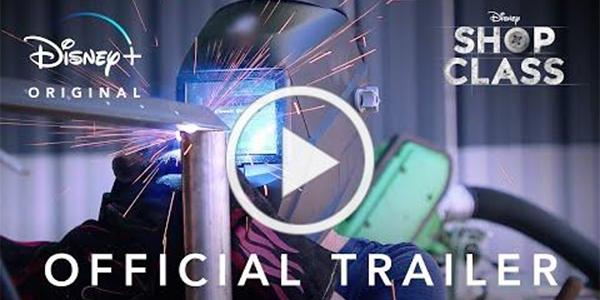 Caleb Chadwick and Bill Gourley, both 
TRADART
 Board members and Building and Construction Technology instructors for the Santa Barbara Unified School District, had a great opportunity to promote CTE through one of the biggest media companies in the world! Bill Gourley shares his thoughts with 
TRADART
 on being involved in a 
shop competition TV show for Disney Channel.
---
Community Involvement with Habitat for Humanity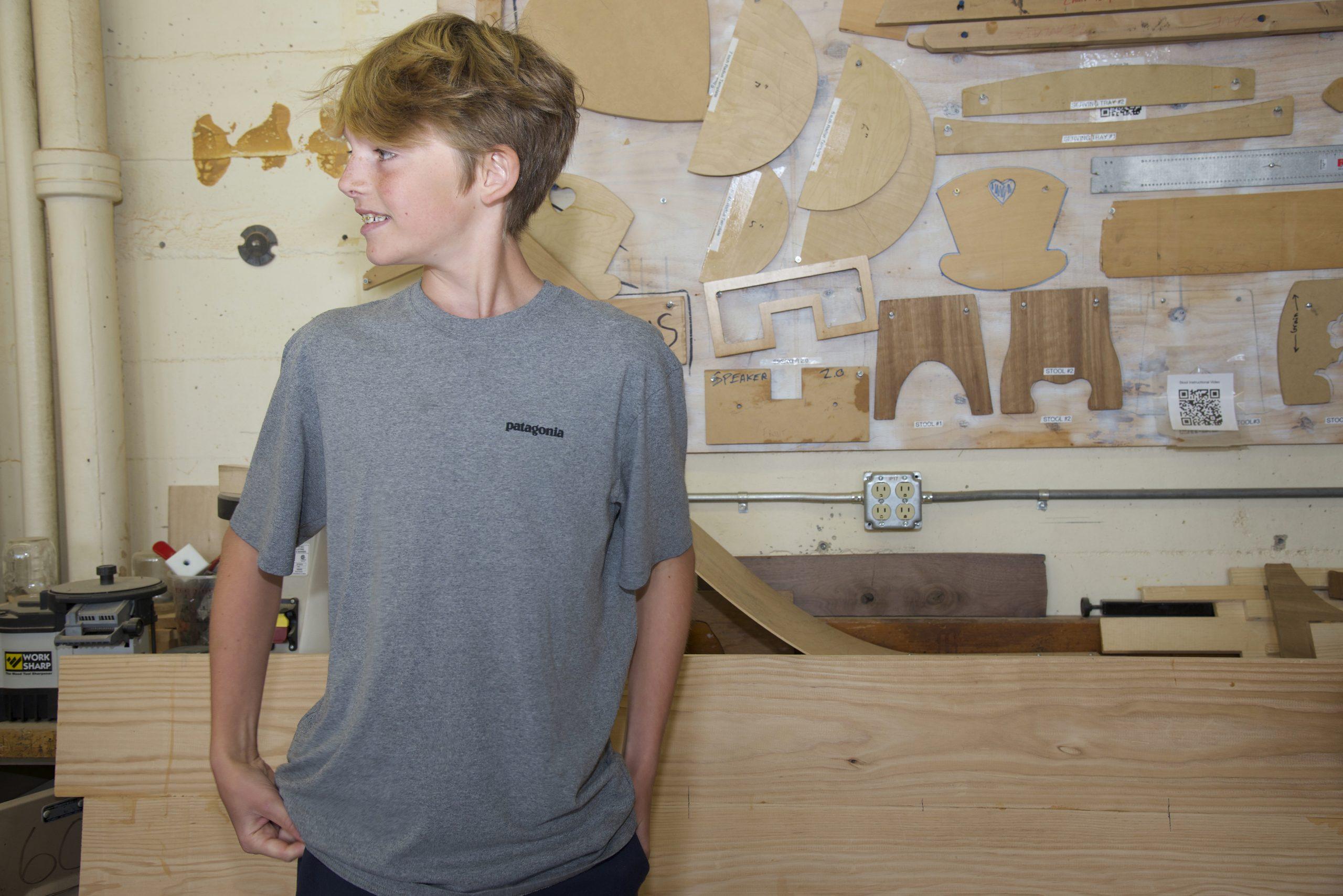 Chase Koop, Woodshop teacher at Santa Barbara Junior High School, and his students began a joint project with Habitat for Humanity to create playhouses for the Housing Authority of Santa Barbara. The entire project from start to finish is student-made.
Chase sourced all materials from local vendors while Habitat supplied the plans. Jessica Wishan from Habitat for Humanity gave a presentation to the students about what Habitat does in Santa Barbara. After explaining how the playhouses are going to be used, she left blueprints in the capable hands of Chase and his students.
While this project has been put on hold, the original plans were that Chase and a few of his students would have attended two leading community events: The Restore Art event on June 26 and the Housing SB event on October 10. They planned to engage the public to paint and decorate the playhouses before donating them to the Housing Authority. Students also had tentative plans to make furniture, flower boxes, or play appliances for the playhouses.
To the students' delight, the joint partnership program will resume when the state restrictions are lifted and the students are allowed to re-enter the Woodshop classes.
---
Special Thanks
Thanks to photographer Nell Campbell for documenting so vividly our community and events. All of the gorgeous photos in this newsletter are courtesy of Nell.
Nell's photographs have been exhibited in museums and galleries throughout California and her native Louisiana. She has taught photography to high school students in the Arts Fund mentor program. For many years she was a photo editor and writer for Photographer's Forum magazine.
And thanks as always to our TRADART Board of Directors